Medical Doctor:
Delys St. Hill, MD
---
Chiropractors: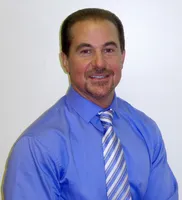 Dr. Victor M. Fano, D.C.
Practice Manager & Staff Chiropractor:
Dr. Fano, our staff Chiropractic Physician, was born and raised in Newark, NJ. After attending Palmer College of Chiropractic in Davenport, Iowa, he returned to the Essex County area to begin his career. After a few years as an associate physician in Bloomfield, NJ, Dr. Fano began his own practice, establishing Union Medical, LLC in late 1998. Dr. Fano has always worked in a multi-specialty medical facility since graduating school, giving him the clinical experience, knowledge and understanding of proper medical protocol, which transcends to his approach and treatment of his patients.
Being trained at Palmer, Dr. Fano is skilled in the "Palmer Package", a specific group of Chiropractic Manipulative Techniques designed to accommodate most patient needs. Palmer Chiropractic College was the FIRST chiropractic school and is where chiropractic was founded in 1895. In addition to Chiropractic Manipulation, Dr. Fano is trained and certified to provide Physical Modalities, such as Electrical Muscle Stimulation (EMS) and Ultrasound to aid in your recovery process. Dr. Fano is also Manipulation Under Anesthesia (MUA) Certified. MUA is a non-invasive treatment of chronic pain involving restriction of the spine and joints causing dysfunction.
Dr. Fano has a strong interest in physical fitness and nutrition, and takes a holistic approach to addressing your injury / illness. He views the person as a whole, taking into account their lifestyle, social habits, dietary intake, stress and sleeping habits. Your evaluation is sure to be equally thorough as it is informative!